Wines in the Colli Bolognesi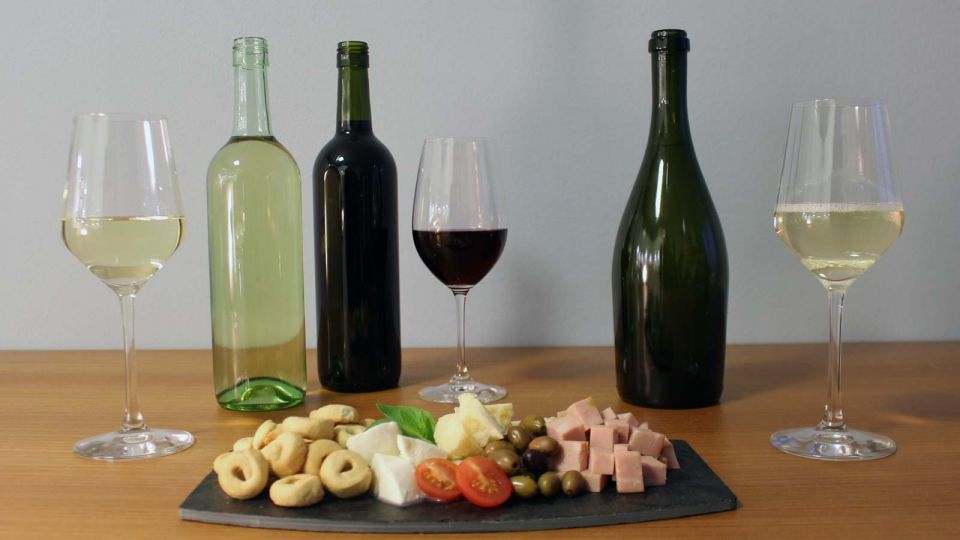 The variety of outstanding white and red varieties in the region is almost unsurpassed.
So that the quality does not suffer from the quantity, the pure wines must meet strict regulations. A varietal quality wine contains at least 85% of the respective variety. The remaining 15% may be added from other varieties authorized for DOC wine production in the region. An exception is the Colli Bolognesi Classico Pignoletto DOCG. This even higher quality level must consist of 95% Pignoletto.
At Colli Bolognesi the following wines are produced as DOC:
At Colli Bolognesi the following wines are produced as DOC:
White Wine
Colli Bolognesi Pignoletto (since 2010, the Colli Bolognesi Classico Pignoletto, which has been upgraded to DOCG)
Colli Bolognesi Chardonnay
Colli Bolognesi Sauvignon Blanc
Colli Bolognesi Riesling Italico
Colli Bolognesi Pinot Blanc
Red Wine
Colli Bolognesi Barbera
Colli Bolognesi Merlot
Colli Bolognesi Cabernet Sauvignon