DOC-zone Colli Bolognesi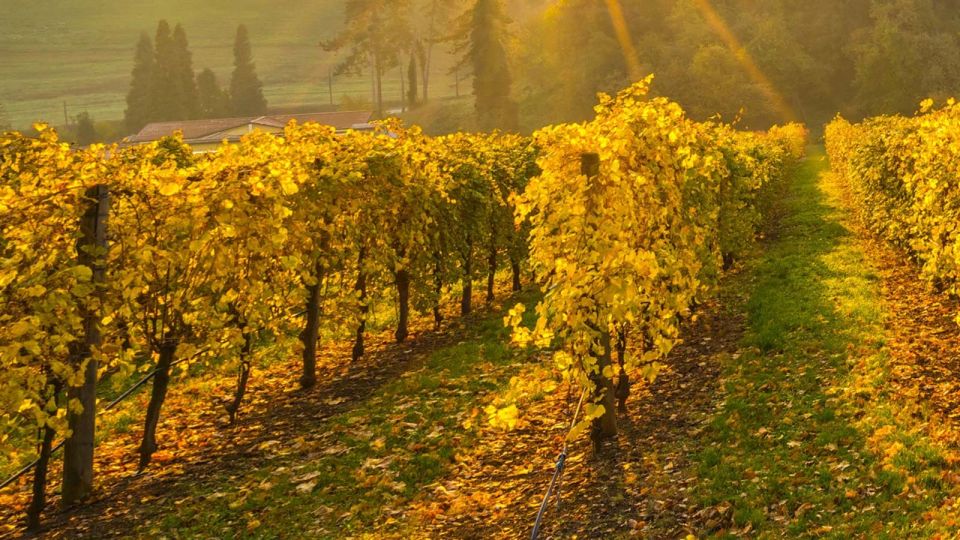 The DOC system is very complex due to the many municipalities and the many DOC authorized grape varieties.
Essentially, there is a large DOC zone and a special sub-zone around Bologna. The complex separation also has to do with the diverse landscape. The more specific the classification, the clearer is the consumer's expected taste experience of the Italian DOC wine.
Communities in the DOC-zone
The DOC zone in the Colli Bolognesi includes the following municipalities or parts of municipalities:
Marzabotto
Monte San Pietro
Pianoro
Sasso Marconi
Monteveglio
Savigno
Castello di Serravalle
Areas in the province Bologna: Casalecchio di Reno, San Lazzaro di Savena, Bazzano, Monterenzio, Crespellano, Zola Predosa
Areas in the province Modena: Savignano sul Panaro
Unterzone Bologna
In addition, there is a special subzone called Bologna in the Colli Bolognesi. For these also own wine types apply:
Colli Bolognesi Bologna Bianco, at least 50% Sauvignon
Colli Bolognesi Bologna Rosso, at least 50% Cabernet Sauvignon
Colli Bolognesi Bologna Spumante Bianco, at least 40% Pinot Blanc oder Chardonnay
The remaining mixture may consist of Sauvignon, Pinot Noir or Pignoletto.
The subdivision:
The sub-zone Bologna - the "Sottozona Bologna" - is subdivided strictly according to municipalities or even parts of municipalities. Because only in this topography the typical taste of the Colli Bolognesi Bologna wines and frizzante. The consumers also rely on it.
Monteveglio
Castello di Serravalle
Monte San Pietro
Areas in Bazzano, Bologna, Casalecchio di Reno, Crespello, Marzabotto, Pianoro, San Lazzaro di Savena, Sasso Marconi, Savigno, Savignano sul Panaro, Zola Predosa